Many leadership development association members have helped me to develop my upcoming book, Root Down & Branch Out: Best Practices for Leadership Development Programs. I have built a sampler version for leadership educators that myself and some colleagues have been sharing with various groups. This process has led me to identify many of the great social media resources that these associations offer. I'll be posting some of the sources I've encountered for leadership educators in higher education.
The Association of Leadership Educators has two good Facebook resources. Here is what the ALE Facebook group looks like. There are currently 143 members and some active discussions.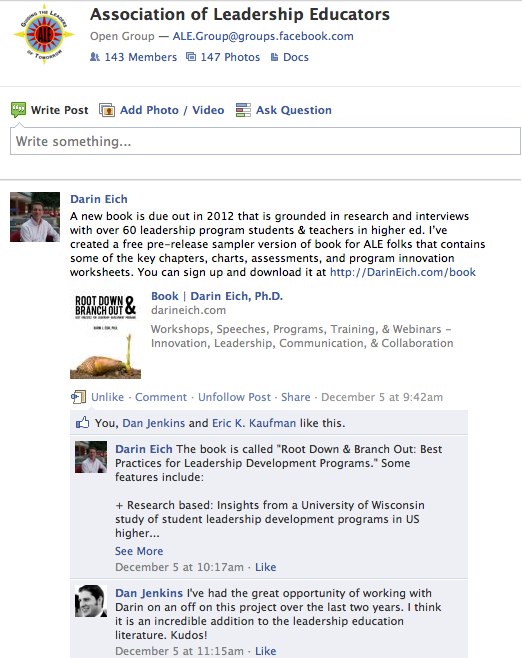 They also have started growing an ALE Facebook page that you can like. I have found some helpful resources posted there lately, especially this Leadership Development Program Ranking pdf from Leadership Excellence.