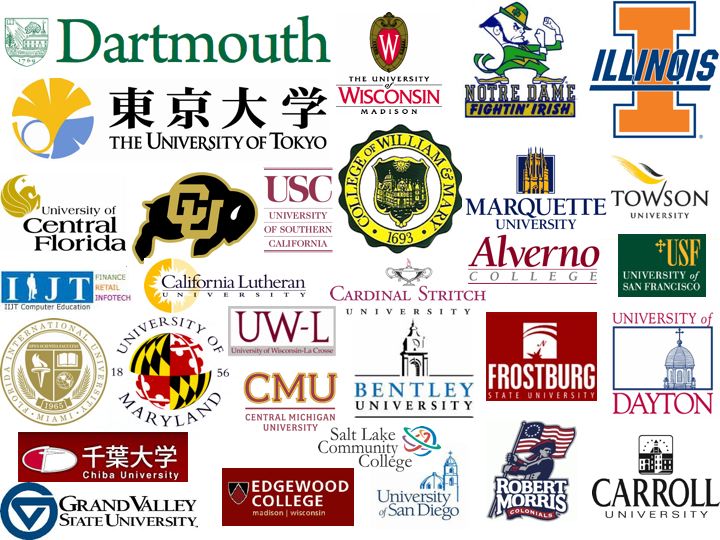 Darin Eich is an innovation keynote speaker, facilitator, and author who specializes in online and in-person workshop programs, developing new programs for institutions that are scalable, interactive and collaborative. Darin provides speaking, consulting, strategic planning, program development, creative facilitation, and seminars on topics including personal & group development, motivation, idea generating, creativity, innovation, entrepreneurship, leadership and more.
Darin has been developing leadership programs for 10+ years, helping organizations learn and practice innovation.  He can help your university or institution take action to produce tangible leadership results by taking on an actual innovation challenge, systematically developing ideas you need.  Program Innovation is custom tailored to suit your needs.  For maximum flexibility, this program designed as an online video workshop, allowing students and staff to participate where and when they want. Live events and coaching can be built into the program in addition to online elements.
Career-focused individuals will learn the same innovation processes Darin Eich has taught and facilitated at Dartmouth, UW-Madison and Fortune 500 organizations. Generate, develop and nurture new ideas that can save money and resources.  See a return on investment with new programs, products and skills through this value-focused program!
Darin is the founder of InnovationLearning.org and author of Root Down & Branch Out: Best Practices for Leadership Development Programs. He earned his Ph.D. in Educational Leadership & Policy Analysis from the University of Wisconsin. He has been a graduate student and developer of leadership programs at the University of Maryland & College of William and Mary.
Contact Darin at [email protected] with questions, for a sample, or to discuss building a program for your institution.